In the morning of January 12, the first seminar (entitled "Precision Medicine and Global Mental Health") of the "Academic Forum by Overseas Distinguished Professors" was kicked off in Longde Hall of TMU by our newly-appointed honorary professor from King's College London, Dr. Gunter Schumann. The seminar, hosted by Professor Chunshui YU, TMU's vice president, was attended by over 300 audiences.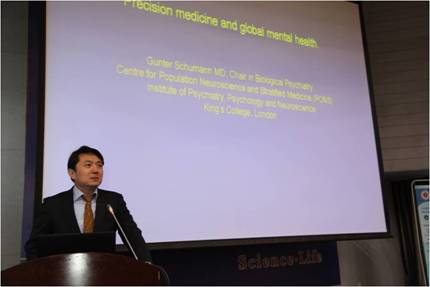 President Hua YAN spoke highly of Professor Gunter Schumann's achievement in his interdisciplinary approach for his research. He also gave his full affirmation on organizing this forum and hoped to speed up our internationalization process at TMU.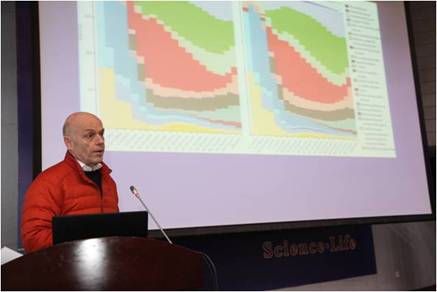 Professor Gunter Schumann gave an in-depth presentation on the topic of "Precision Medicine and Global Mental Health", which expanded on how to carry out research on mental diseases from the perspectives of etiology, mechanism and prognosis when genes, environment and personal lifestyle are taken into account.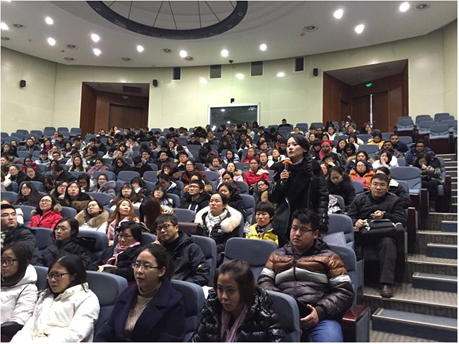 There were a lot of interactions during the nearly two hours seminar. The audience asked quality questions and had an active discussion with Professor Gunter Schumann face to face.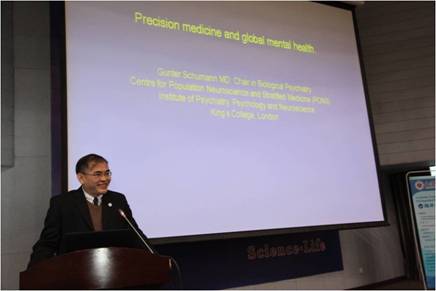 Professor Chunshui YU thanked Professor Gunter Schumann wholeheartedly for his excellent presentation at the end of the seminar and said that this kind of academic activities should be encouraged, which provide good opportunities for both teachers and students to share frontier knowledge from distinguished experts and scholars overseas without having to travel from the campus.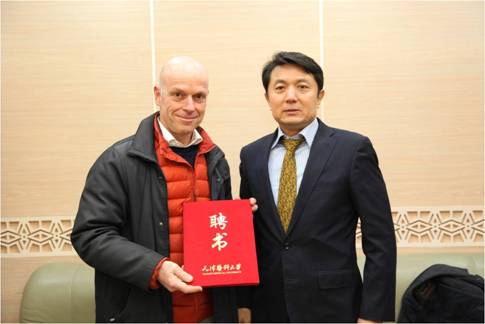 Before the forum, President Hua YAN issued the"Certificate of Honorary Professorship" to Professor Gunter Schumann.
Professor Gunter Schumann is the Director of Centre for Population Neuroscience and Stratified Medicine (PONS) at Institute of Psychiatry, Psychology and Neuroscience in King's College London. He pursues an interdisciplinary approach, using neuroimaging, functional genetic and epigenetic methods as well as molecular biological and bioinformatic techniques. He has developed a broad scientific network of international collaborators, who coordinate large scale neuroimaging studies in different part of the world. His representative papers were published in international top academic journals, such as, Nature, Science and PNAS.