At the time of celebrating the 46th anniversary of Tianjin and Kobe's establishment of "Sister Cities", the MOU Signing Ceremony between Tianjin Medical University (TMU) and Japanese Kobe University was formally launched, during the International Medical Exchange Meeting jointly organized by Tianjin's and Kobe's governments. Representing their own universities, Professor Zhi YAO, the Party Secretary of TMU, and Professor Fujisawa Masato, Dean of Graduate School of Medicine and School of Medicine, Kobe University, signed the MOU and gave a speech respectively. Vice Director Mr. Qiang GUO from Tianjin Office of Foreign Affairs, Vice Director Ms. Fuxia ZHANG from Tianjin National Health Commission et al. were present and witnessed the signing ceremony. Also present were TMU's leaders and experts representing International Exchange and Cooperation Department, Cancer Hospital, School of Medical Technology and School of Pharmacology.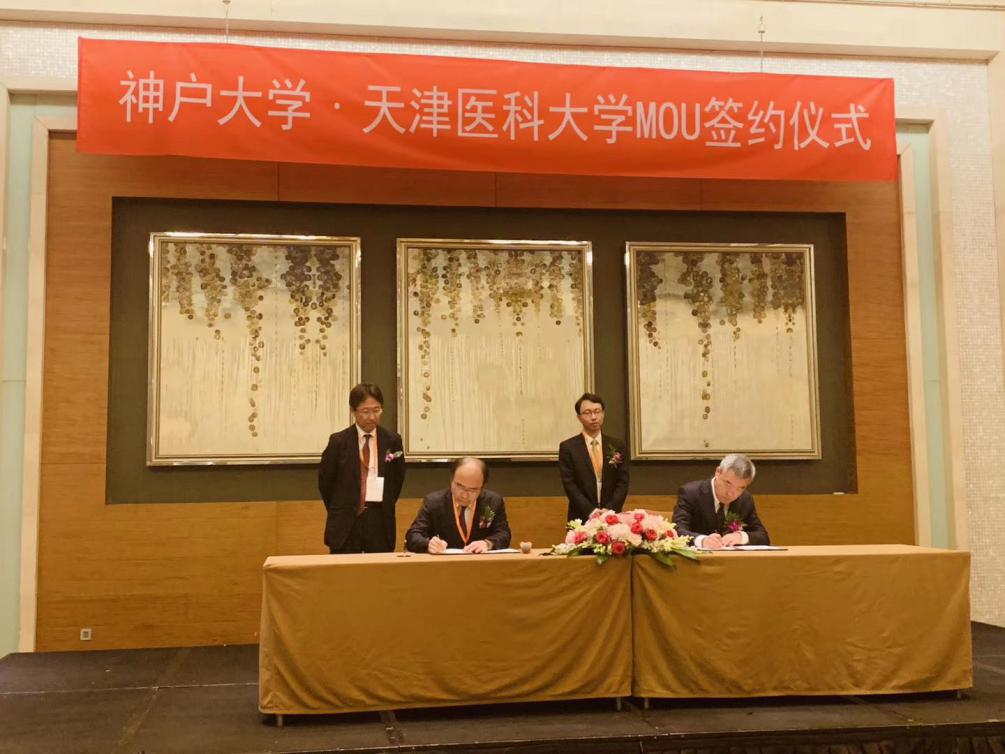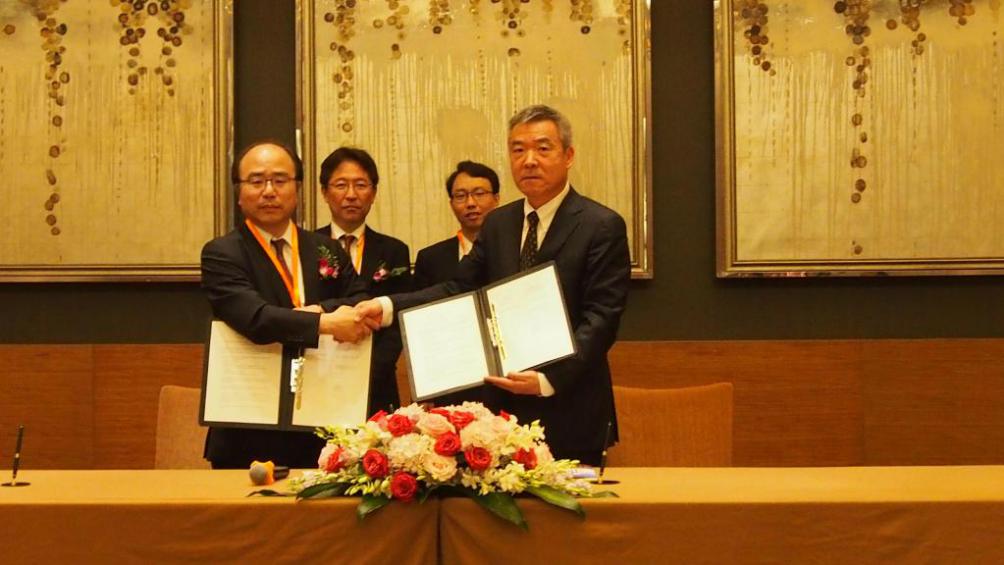 Professor Zhi YAO emphasized during his speech that we have reached consensus on personnel cultivation, training of teachers and doctors as well as research collaborations, etc. based on beforehand in-depth bilateral communication. The signing of this MOU symbolizes the kick-start of comprehensive cooperation between TMU and Kobe University, and he hoped that all-round cooperation between Kobe University, Kobe Medical Industry Center and TMU, under the support from Tianjin Office of Kobe government, Tianjin Office of Foreign Affairs and Tianjin National Health Commission, can be materialized, in a bid to further promote the friendship and sistership of our two cities. Leaders from Tianjin Office of Foreign Affairs and Tianjin National Health Commission spoke highly of the MOU signing event and the success of this bilateral medical exchange meeting. Meanwhile they hoped that based on this opportunity, we can start strategic cooperation from multi-platforms, multi-levels and in multi-fields, to achieve a win-win alliance, in a bid to set tones on the direction where medical education in these two cities are going to develop, and create a complementary collaborative mode, so as to push this sistership further into a wider area and deeper level.
To promote in-depth bilateral cooperation in areas of medical industry, oncology, AI and drugs R&D, Professor Itoh Tomoo, Deputy Hospital Director from Kobe University made a keynote speech on internationalization measures of Kobe University's medical industry during this exchange meeting. Professor Bo XU, Vice President of TMU's Cancer Hospital, Professor Meng LIANG, Vice Dean of TMU's School of Medical Imaging, respectively made a speech and shared their views on the innovative mechanism, research outcome, featured disciplines and internationalization promotion as well as AI's application in medicine in Cancer Hospital and School of Medical Technology. It is agreed that through the signing of MOU, a good platform on which cooperation is based is built, and through face to face communication on interesting issues to both sides, a lot has achieved and much more is anticipated from the future collaboration.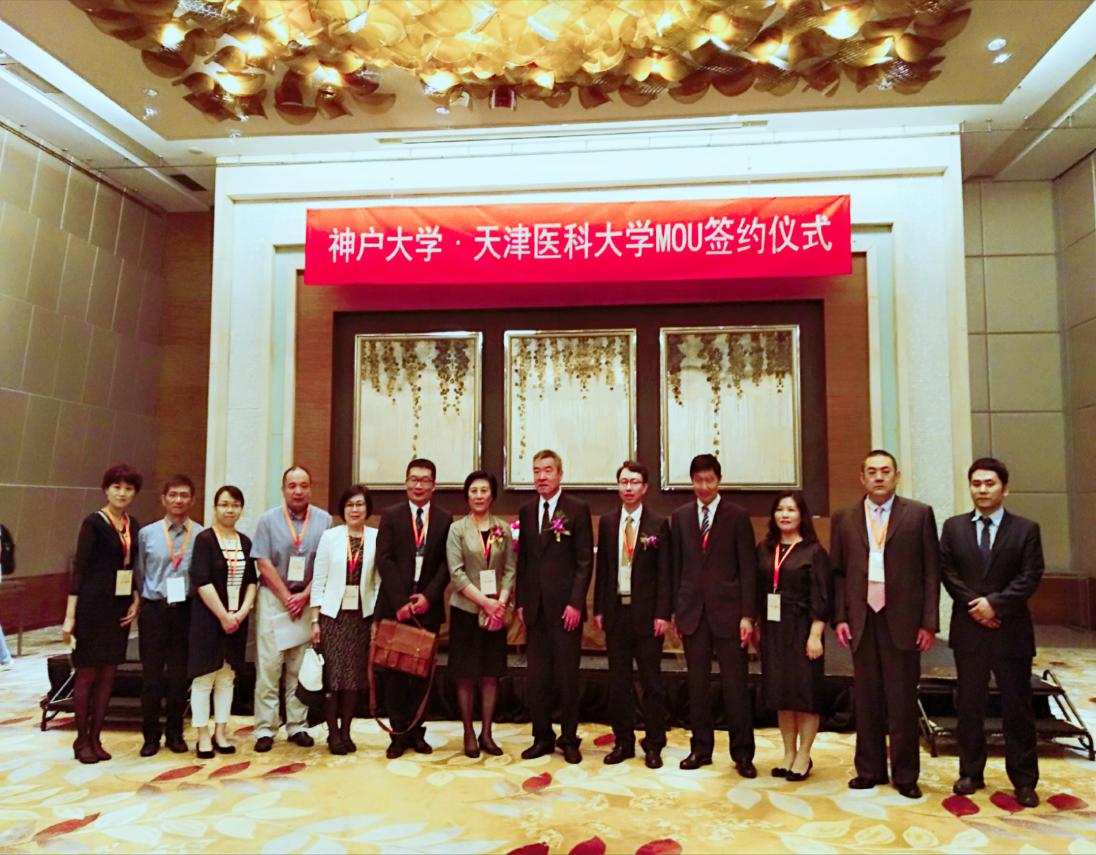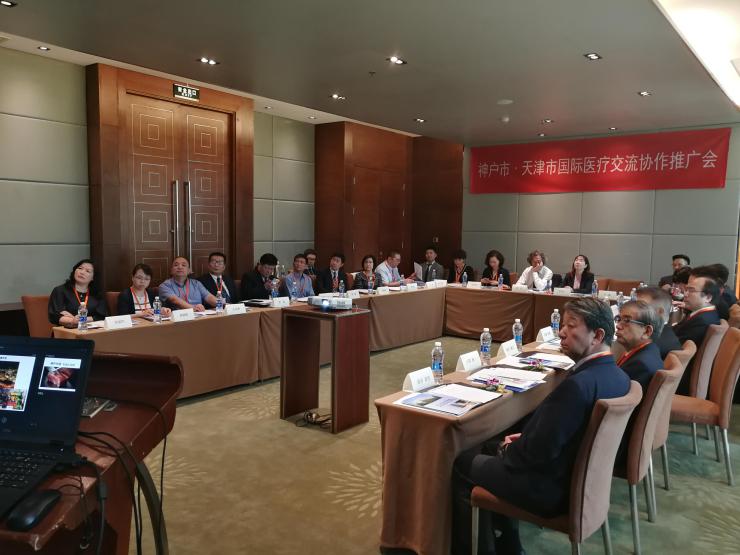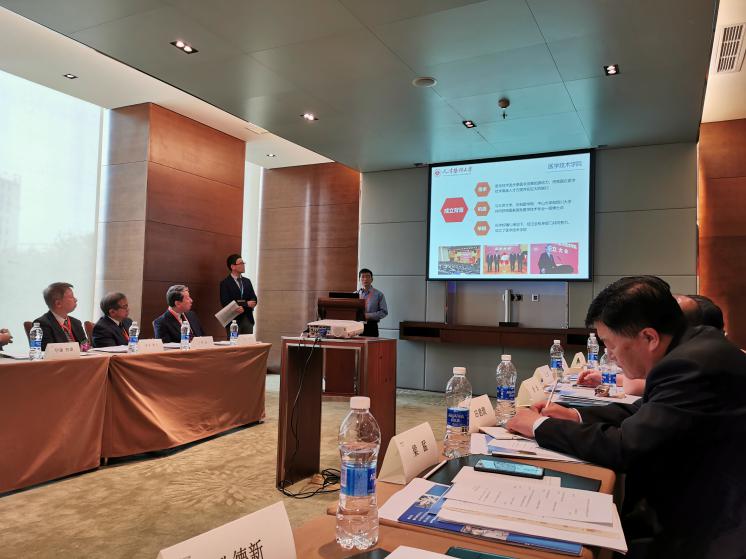 Kobe University was established in 1902, it is a famous research type national comprehensive university in Japan. Engineering, Commerce, Medicine and Law are their strong disciplines. Their graduates are active today in politics, economic, medical and legal fields in Japan. In 2012, the graduate from Kobe University Dr.Yamanaka Shinya won the Noble Prize in Physiology or Medicine.