On September 6, the opening ceremony of Tianjin Medical University for the year of 2019 was held in the Sports Center of Tianjin Medical University (TMU). TMU leaders Zhi YAO, Hua YAN, Guolan LI, Yaogang WANG, Qiang LI, Chunshui YU, Yi ZHU, leaders of the university's various schools (departments) and university hospitals, heads of non-directly affiliated clinical schools, heads of administrative departments, teachers' representatives, and leaders of five key middle schools directly under the Municipal Education Commission were present. All postgraduates, undergraduates and international students of 2019 attended the ceremony. The ceremony was presided over by Guolan LI, deputy Party Secretary of the University.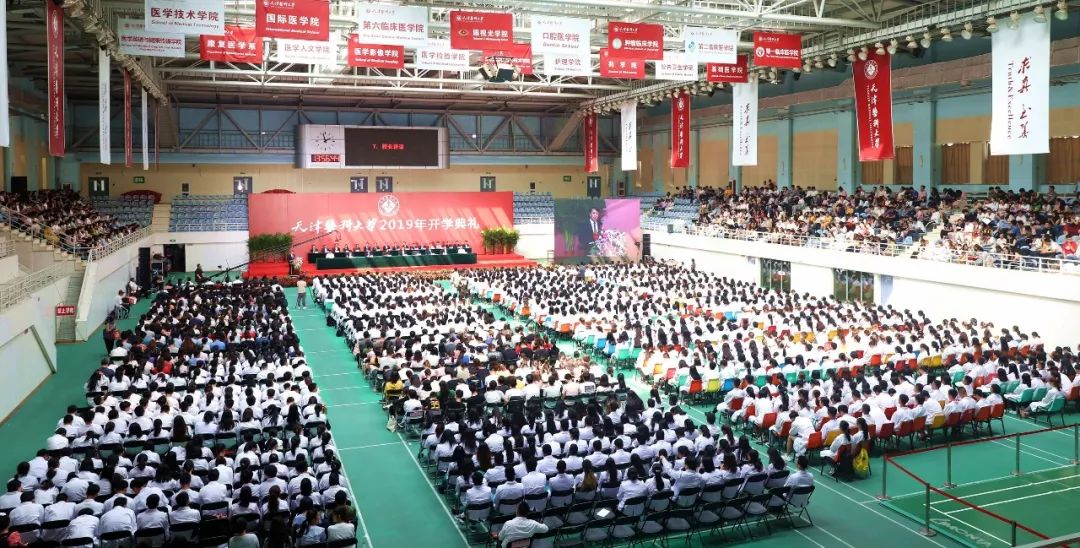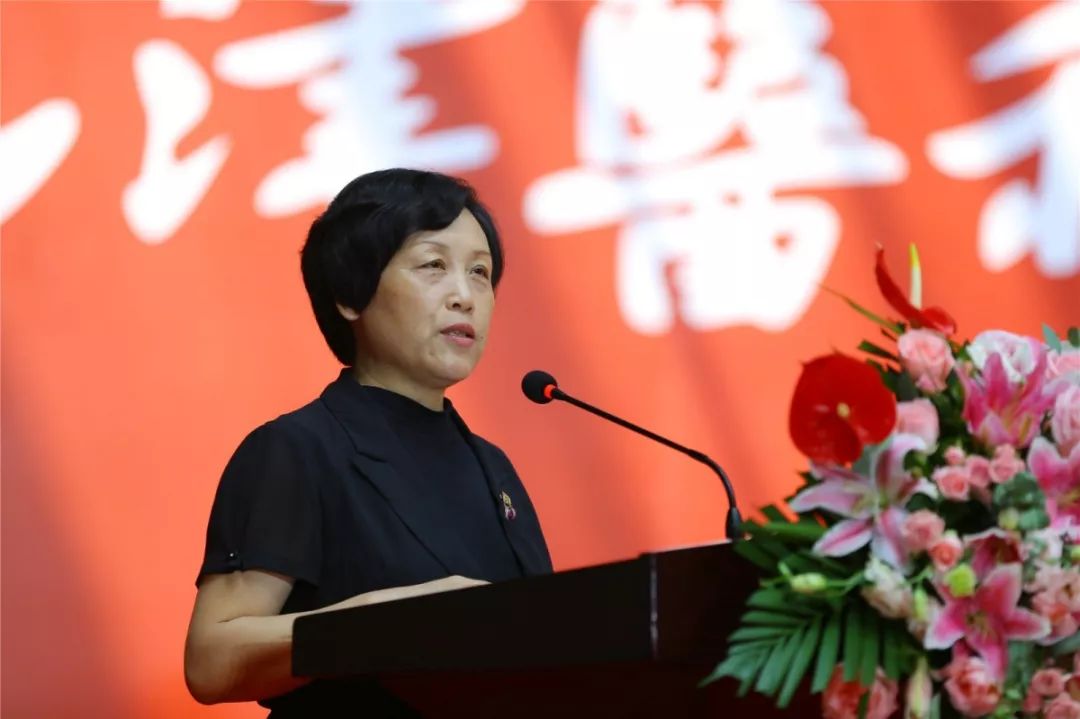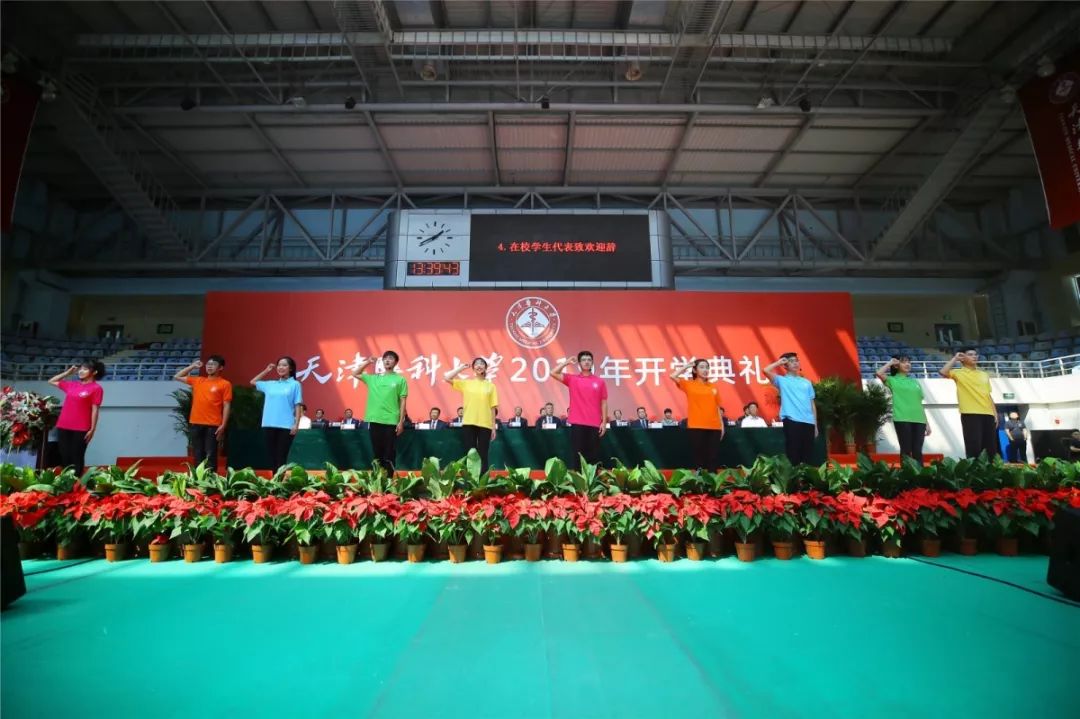 The ceremony began with the play of the national anthem. The touching recitation of the poem "March Forward·New TMU People" by the student representative in the university led the new students to review the glorious years of TMU, and the students on the site were encouraged to "inherit the spirit of the older generation of medical experts' willingness to dedicate themselves to medicine, open a new chapter of younger generation of medical students' seeking medical expertise in a down-to-earth manner, and let the flowers of life bloom where the people most need it".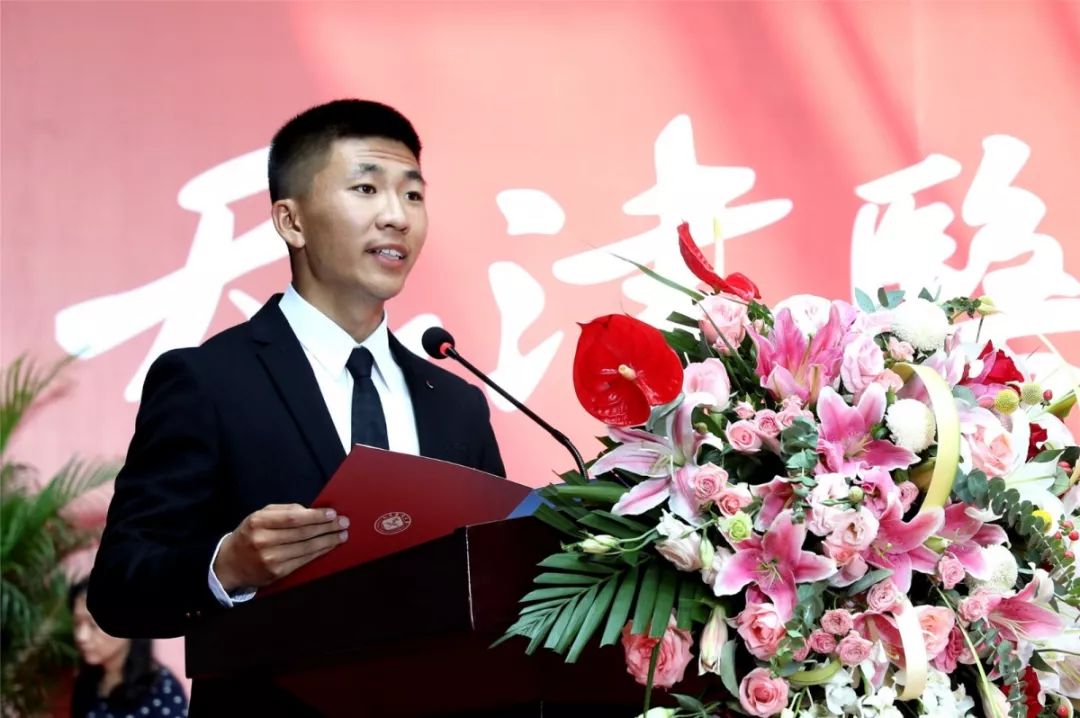 On behalf of all the freshmen, Boran ZHAO from the School of Basic Medical Sciences shared his thoughts and prospects.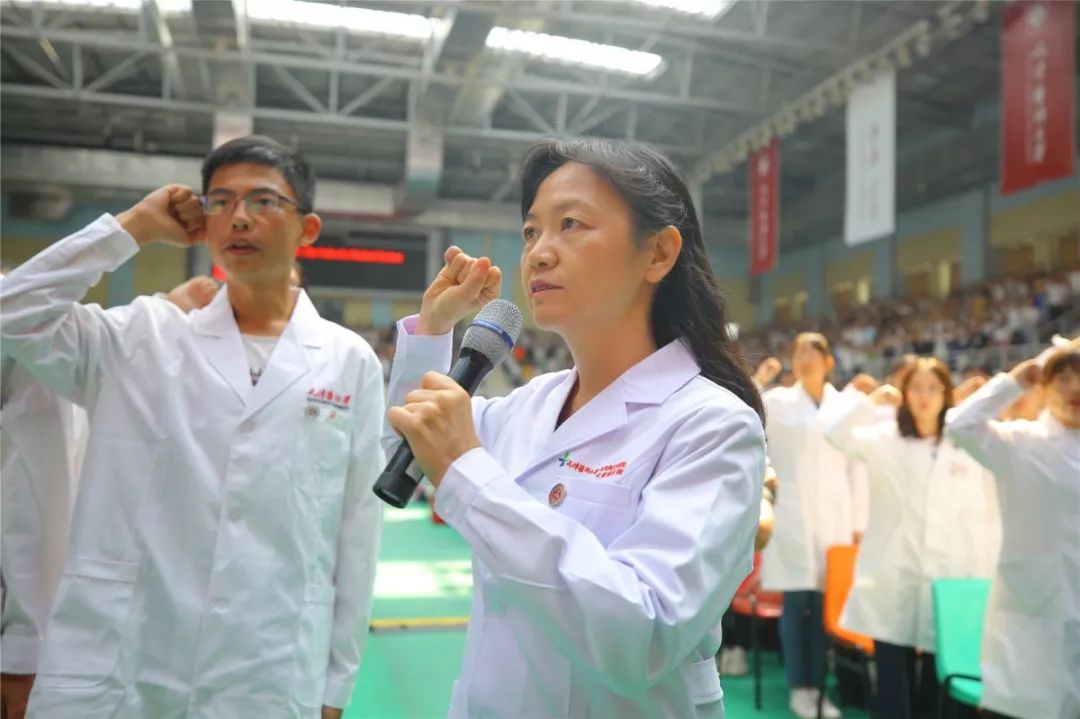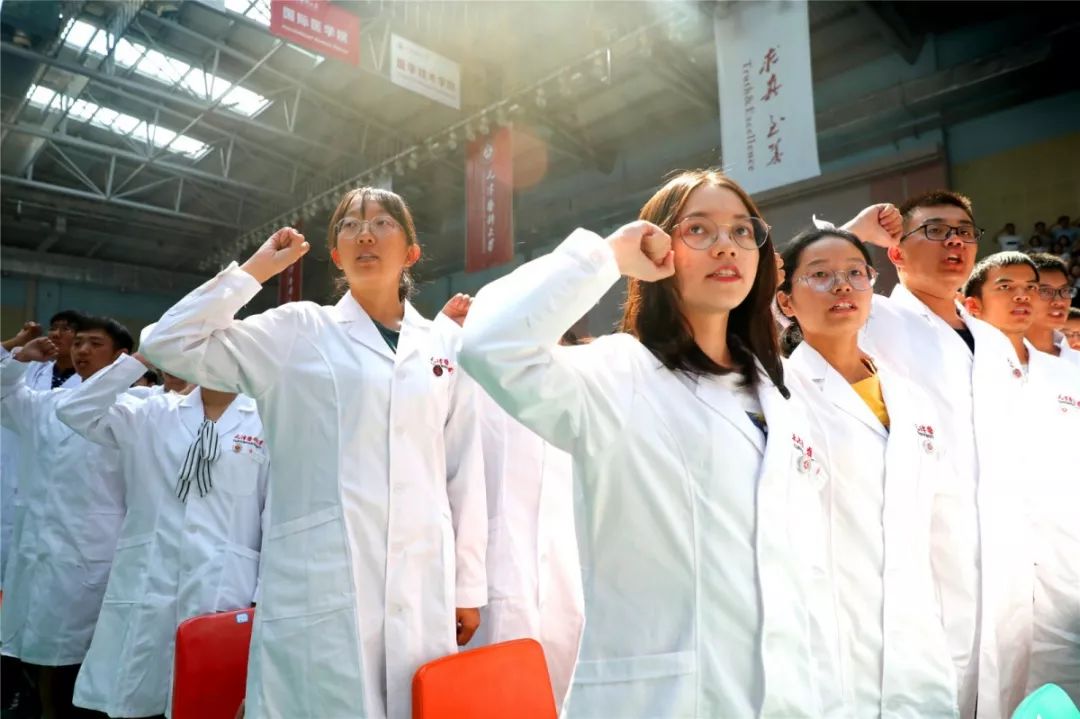 Professor Liming CHEN, an expert on special allowance of the State Council, President of Chu Hsien-I Memorial Hospital of Tianjin Medical University and a doctoral supervisor, led all the freshmen to solemnly make an oath.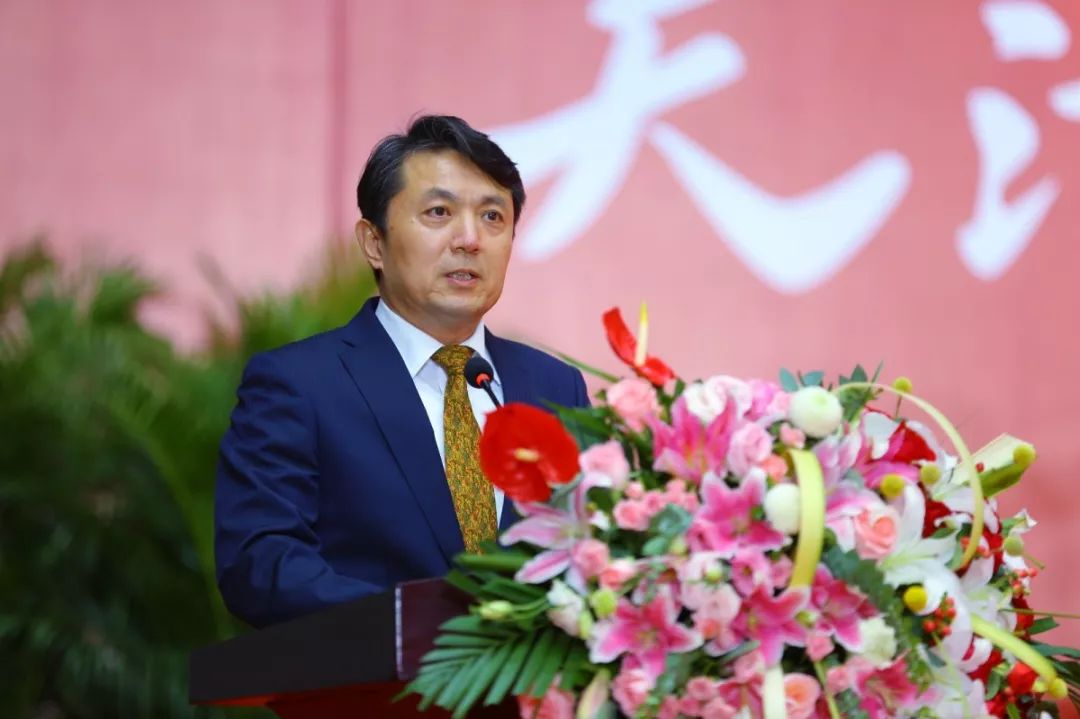 President Hua YAN, took the theme of "being a TMU person worthy of the times" as the first lesson for the freshmen. President YAN reviewed the footprints left by TMU persons' hard work, pioneering efforts and 68 years of development. He hoped that students would seriously consider three questions before starting their study journey: First, why to study? Next,what to learn? Finally, how to learn? As a teacher, he hoped that the students would remember the solemn oath of dedicating themselves to medicine, interpret the medical ideal in climbing the scientific summit bravely, expand the international vision in inclusiveness, shoulder the mission and responsibility in forging ahead, and grow into a new generation of talent in the fertile land of TMU!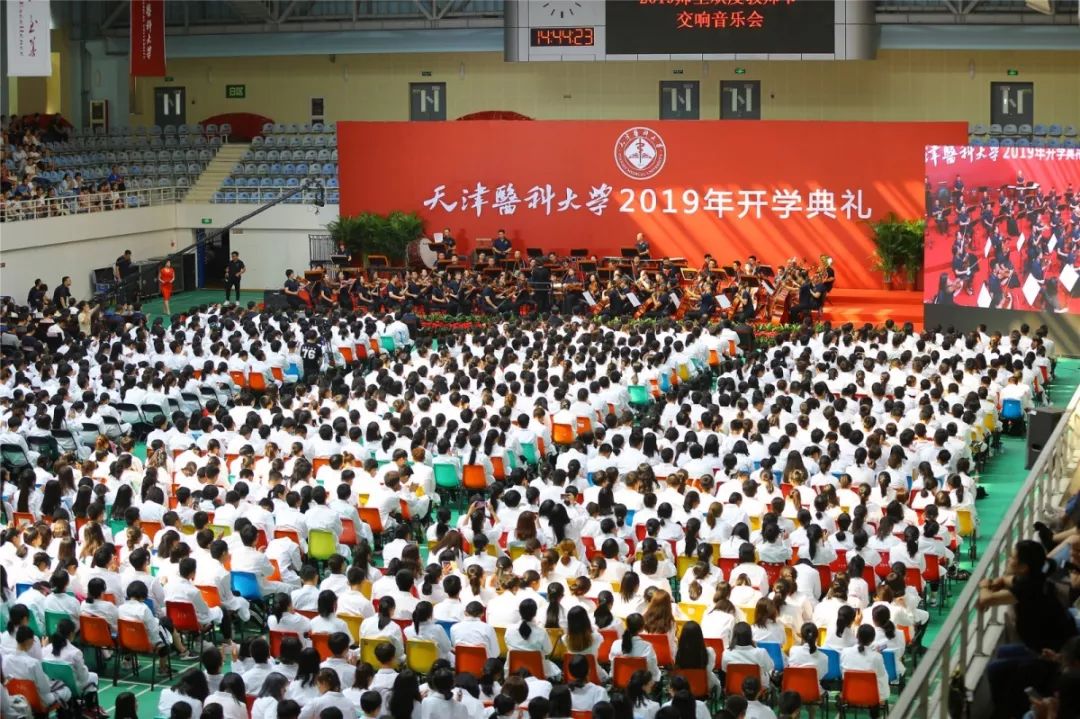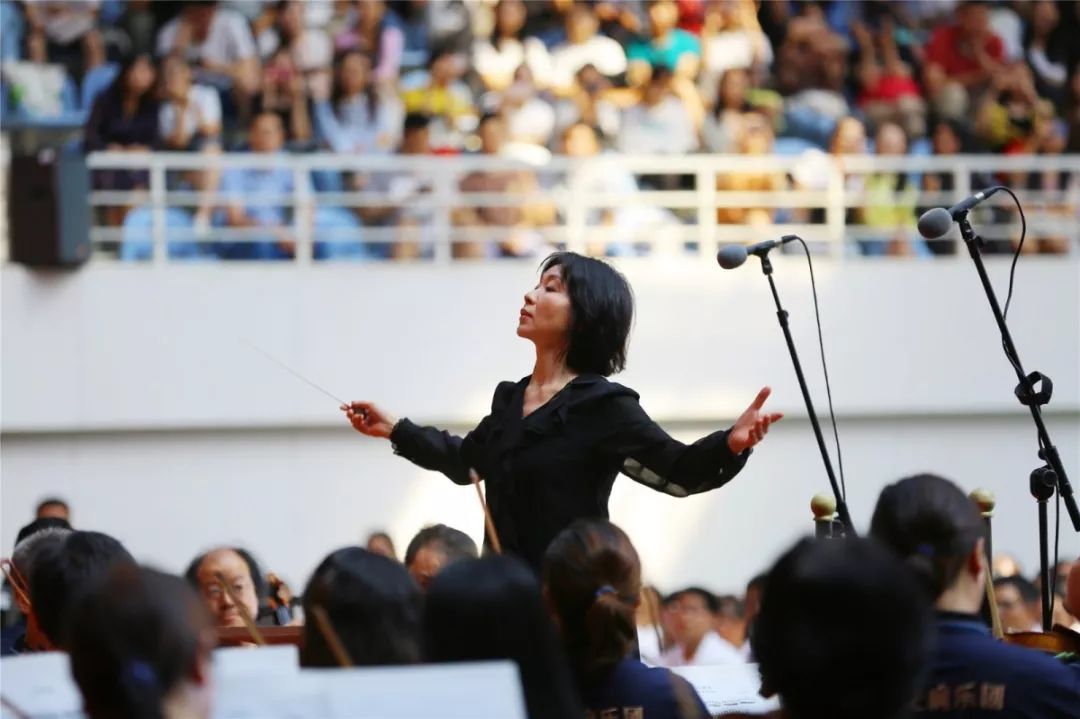 After the opening ceremony, the university held a symphony concert for 2019 teachers' day.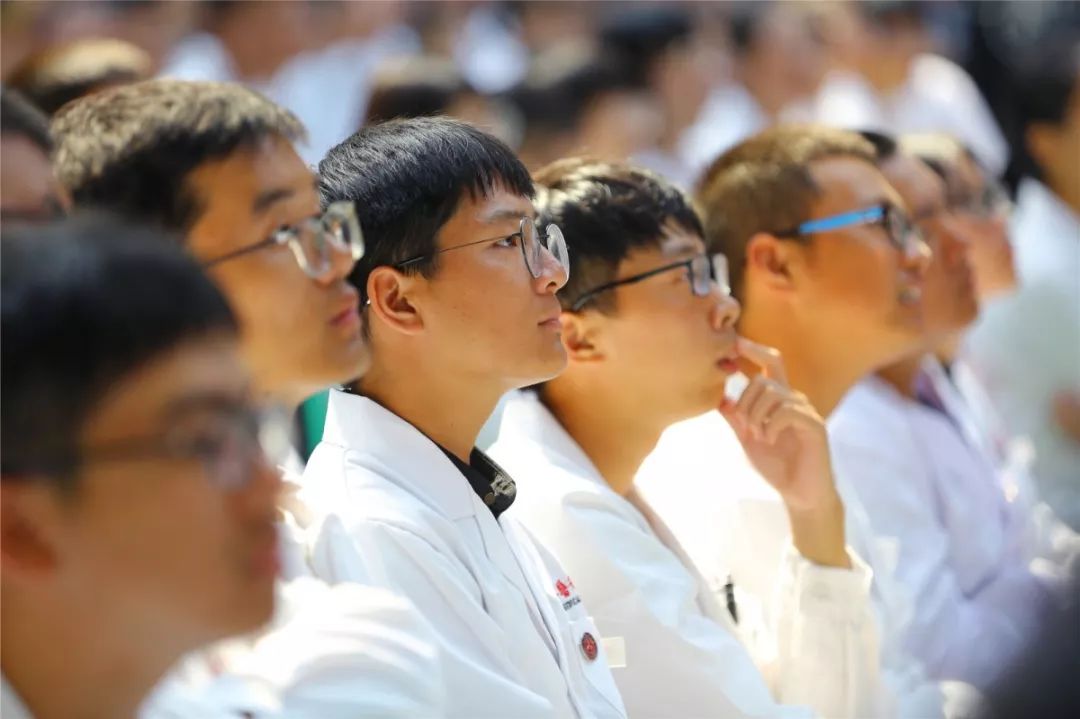 TMU students of 2019 start a new journey of university life in the sea of elegant art, and will play a more brilliant role as youngsters on the stage of TMU in the future!